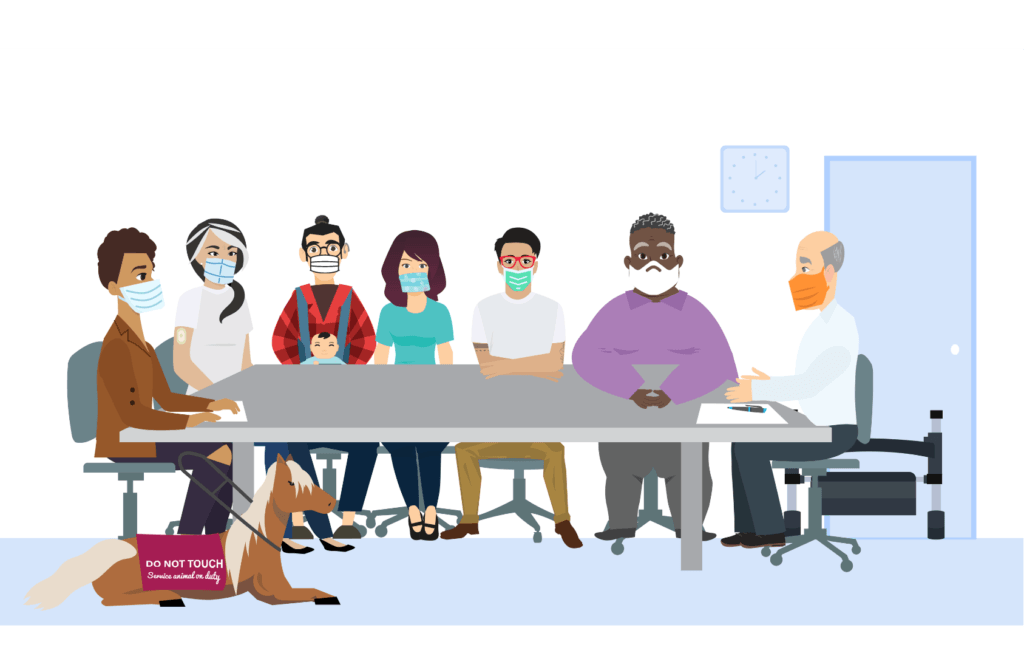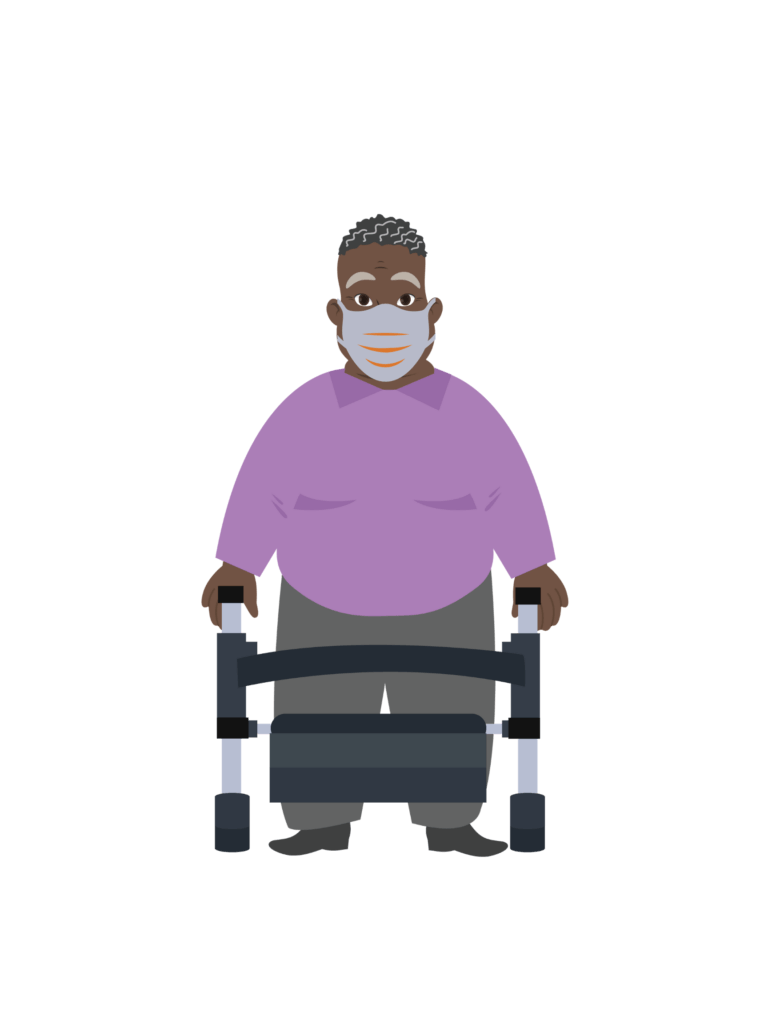 Allen: Local disability organizations can choose a strategy to help local governments understand what they must do under the Americans with Disabilities Act (ADA).
Besides direct persuasion and education by speaking with planners, disability organizations might start an email writing or phone call campaign, contact the media, ask for support from other groups, or think about legal strategies. Action Teams should reflect on which strategies are best and why. They should assess their strategies from time to time to see which ones are most successful.
On the other hand, local governments can't just say "we have no money, no time and no personnel" and end the conversation. A limited budget is not an excuse to take no action. The Prepared4ALL approach is one way to keep the conversation going.
It's important that local emergency plans include specific strategies for addressing disability and other access and functional needs. And that local budgets include whole community planning from the beginning.
Local planners may be more receptive if they understand how whole community planning benefits them. In smaller communities, local public health and emergency management offices will have limited funding and personnel. Hearing from Action Teams about the benefits of leveraging community resources might strengthen their interest.
Action Teams that approach local planners with an offer of help and interest in their work, in addition to "an ask," may be more successful. But this doesn't mean that the local disability community is responsible for doing the work that emergency and public health preparedness planners are supposed to do.
Americans are frequently active in their communities. Offering information, technical assistance and referral to local planners can be part of an organization's community commitment. It can also yield positive public opinion and recognition of the organization's hard work and importance.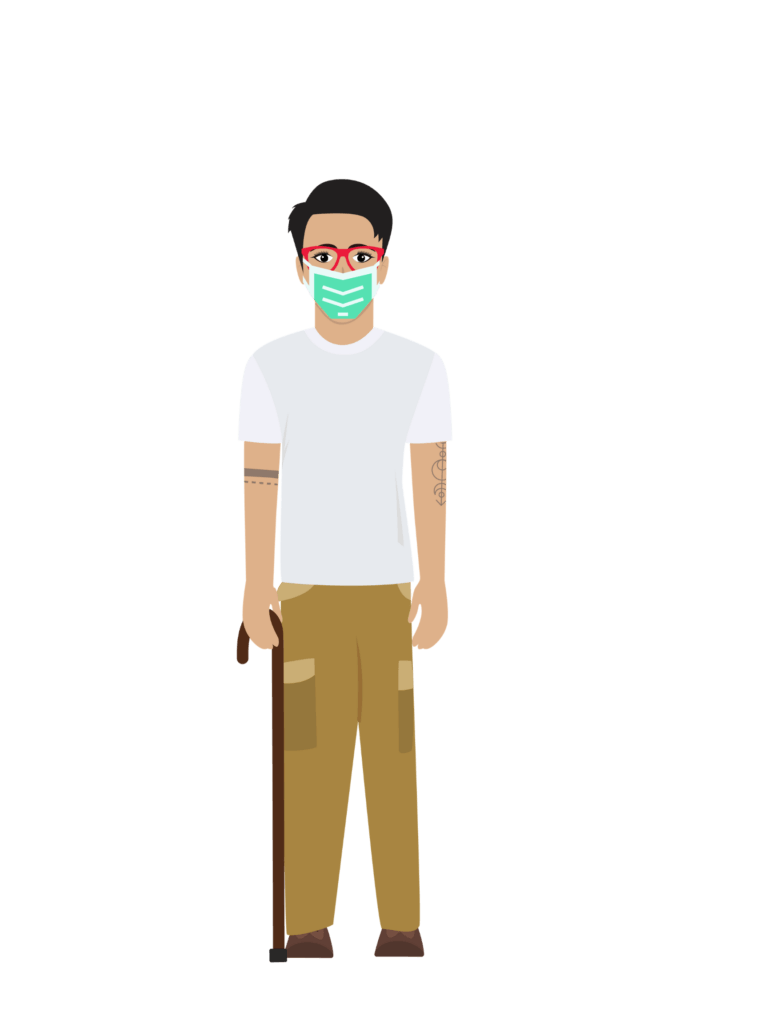 PJ: Action Teams may offer informational resources to their local government partners.
Tips for First Responders is a quick reference about appropriate interaction with people with different disability and other functional and access needs. There is a free online version and a low cost printed version.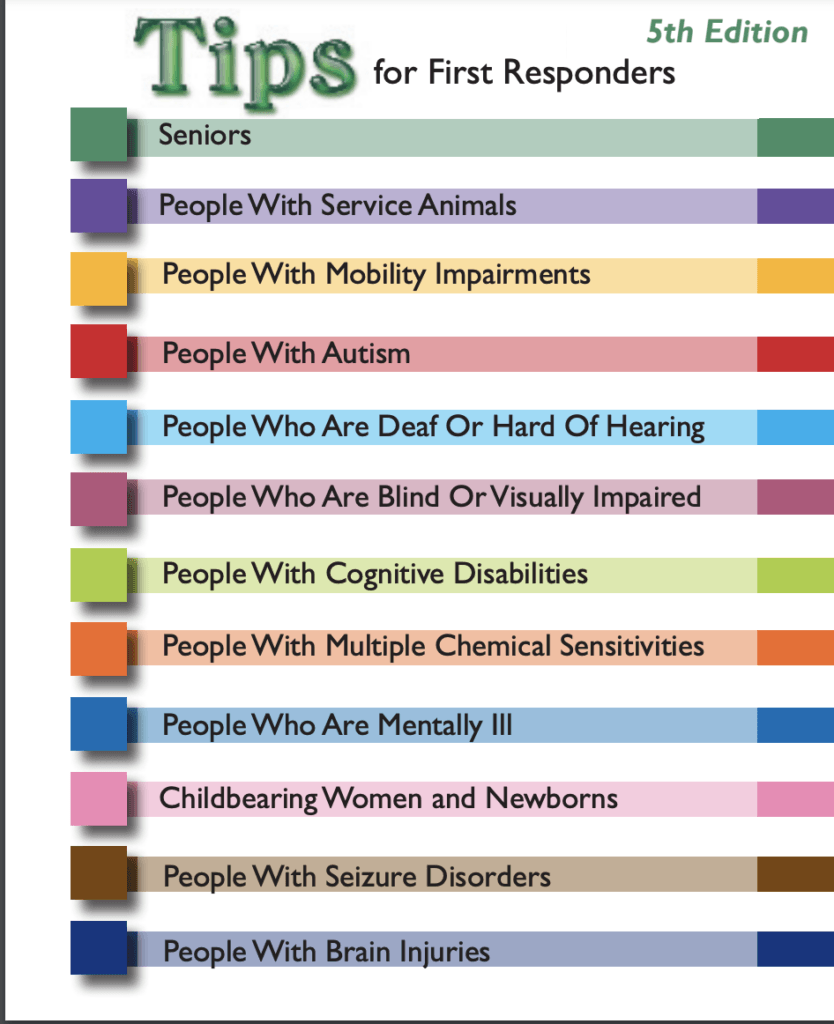 The ADA National Network is a terrific free and confidential ADA resource. It provides information, guidance and training on how to implement the Americans with Disabilities Act (ADA), and information about emergencies, disasters and pandemics.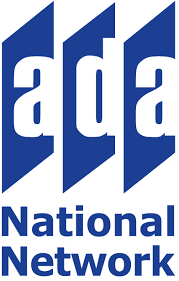 The Georgia Tech Center for Inclusive Design and Innovation (CIDI) adapts COVID-19 materials into accessible formats for people with disabilities. There is a webinar series on the microsite and you can request embossed Braille documents, download accessible Word documents and PDFs, and register for the upcoming webinars.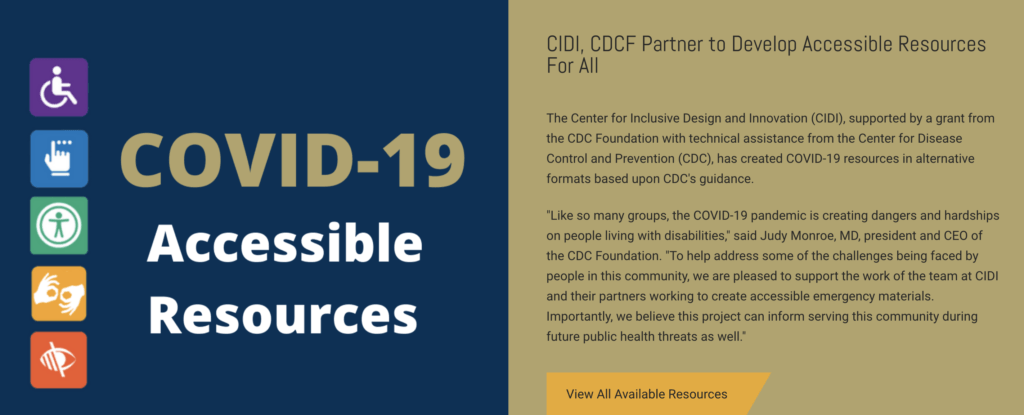 More information about these free resources and others is in the Resource List that you will get after your last visit to Disasterville. Sharing resources is an important way for your community to be Prepared4ALL.
Click the quiz link below to check your learning and continue.