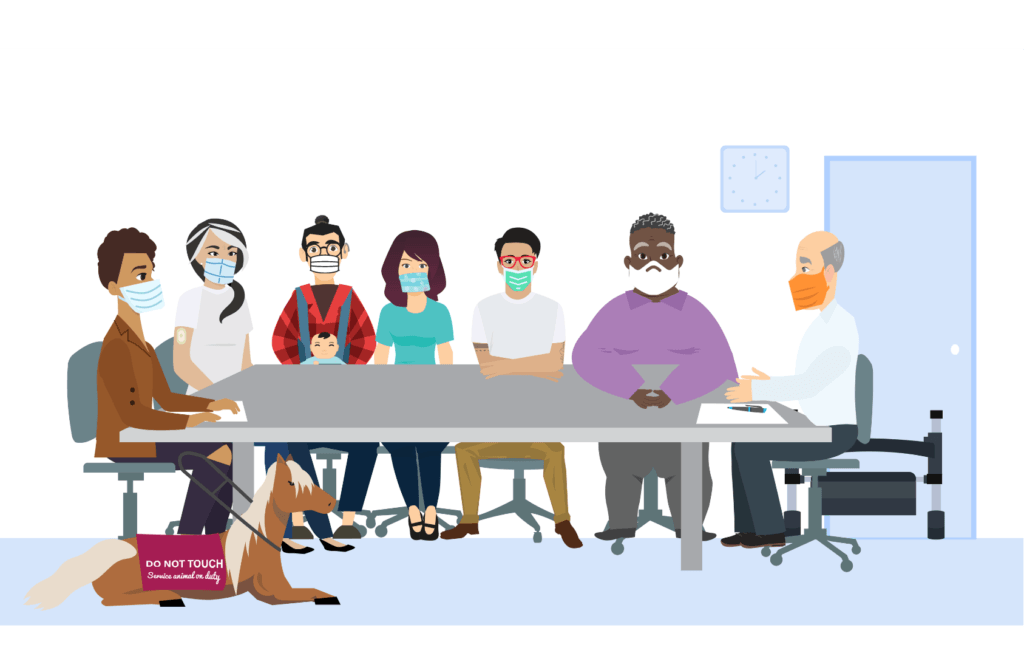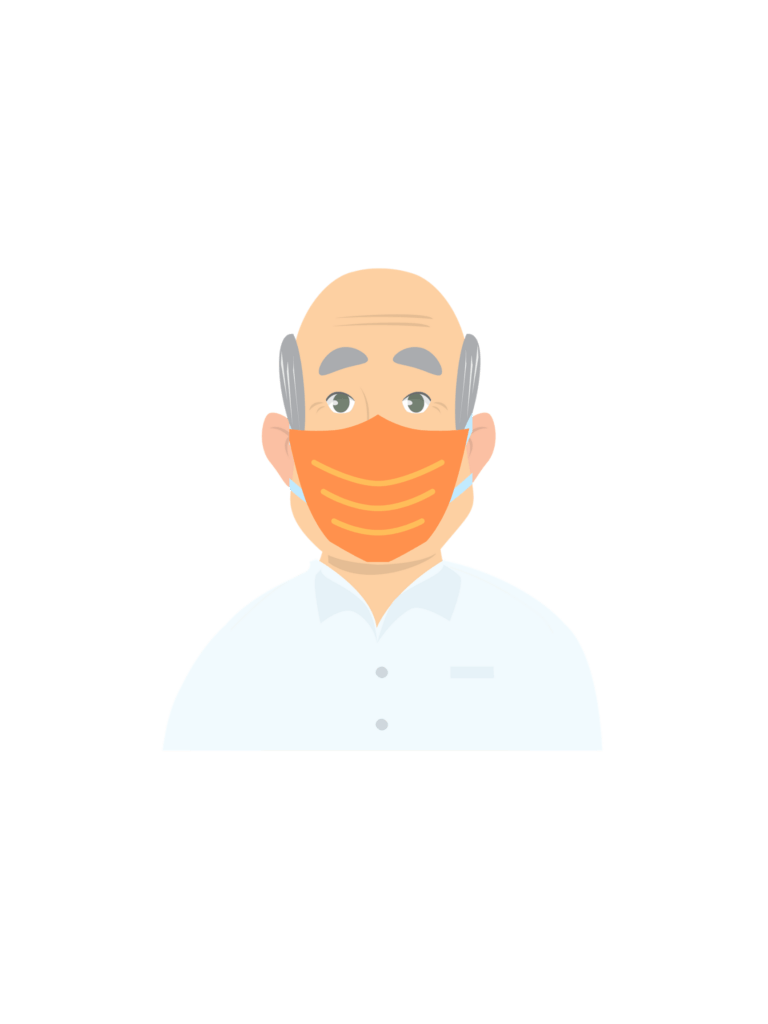 EM: Terrye, I'd like you to meet members of our Action Team. From left to right, meet Rachel, Marco, baby Juniper, Franny, and Allen. Terrye, Marco and Franny are Deaf, and they communicate through sign language and an interpreter.
Franny, Marco and the other Action Team members will tell you more about our Prepared4ALL process and how we use it for emergency and public health preparedness planning situations.
Folks, I'd like you to meet Terrye, visiting from Tornado Gap. Terrye's here to learn more about Prepared4ALL.
The Prepared4ALL process is based on three approaches for solving problems:
1. Appreciative Inquiry ?
2. Action Research ?
3. Action Learning ?
These approaches have been used in real-life situations to connect people with disabilities and others to make choices to stay healthy. These approaches have been used to support to support diabetes prevention, smoking cessation, mental health and wellness.
Prepared4ALL adds these approaches for solving problems related to preparedness planning. Prepared4ALL helps remind us that inclusive emergency planning is a broad and ongoing issue where everyone has a role to play. The disability community often falls through the cracks in local emergency planning because it's assumed someone else is doing the work of inclusion. Including people with disabilities in whole community planning is just as much your responsibility, and mine, as local planning staff.
Let's take COVID-19 as a Prepared4ALL example. We all know about its horrible impact on the disability community, people in congregate care settings, older adults, and many others.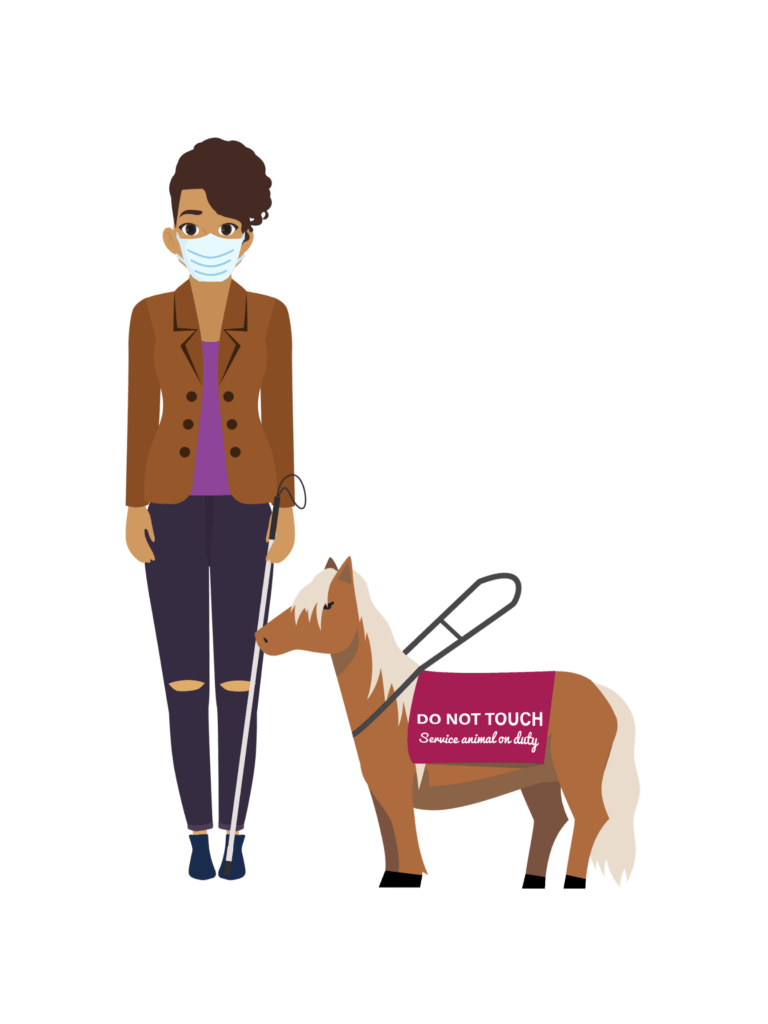 Carrie: As the COVID-19 vaccines are being made, we're creating plans to distribute the vaccine to community members in a safe, inclusive, and accessible way. An "emergency dispensing site (EDS)" or "point of distribution (POD)" is a place in the community where people go during a public health emergency to receive medicine or vaccines.
Under the Americans with Disabilities Act (ADA), an EDS must be physically accessible, and must provide inclusive services.
Now think about Tornado Gap. We understand that your community is planning an EDS to distribute a new and safe COVID-19 vaccine.
Suppose you learn from the Tornado Gap Times there is likely to be a large drive-thru EDS and a smaller indoor EDS. You don't know if there has been any related access and inclusion planning around the EDS. You want to use the Prepared4ALL process to collaborate with local community organization partners and emergency planners to identify and address any access and inclusion gaps.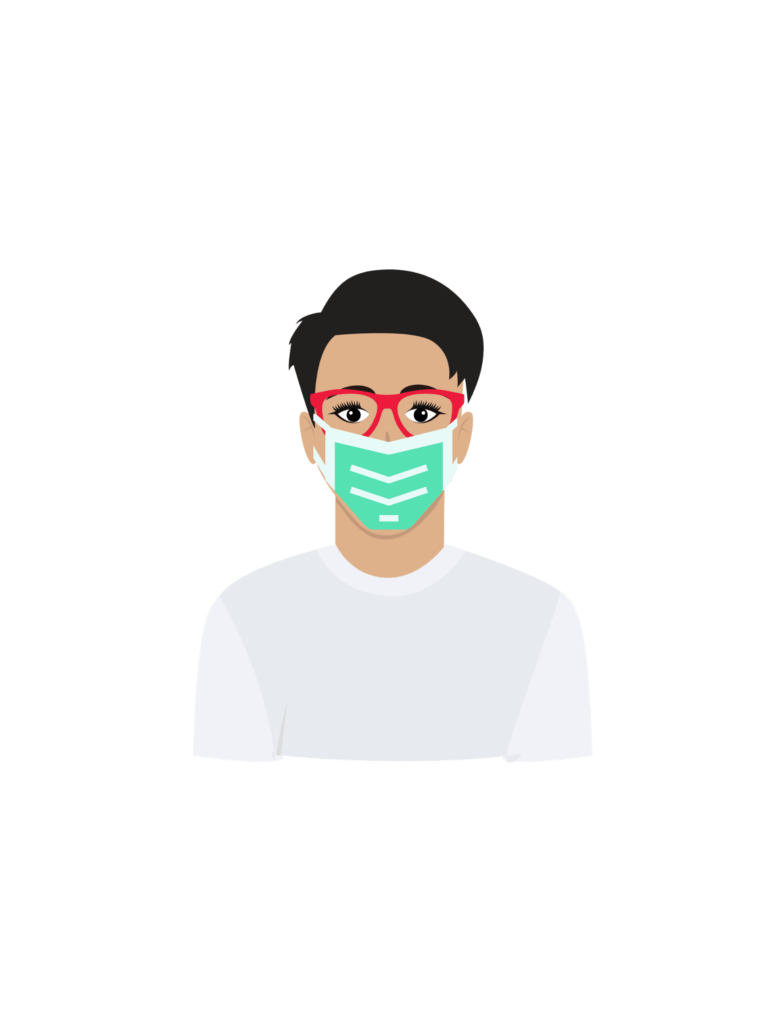 How can we encourage people with disabilities to use our drive-thru and indoor EDS?
What communication methods should the community use to get the word out about the EDS?
What should the message content be?
How can we make the message understandable? Does the message come from a trusted source in the community?
How can we make the EDS space and vaccination process accessible to all?
How could we address the fear of vaccines that some people with disabilities have because of previous negative experiences with local government?
If our county doesn't have an existing EDS plan – where do we start?
Click the quiz link below to check your learning and continue.