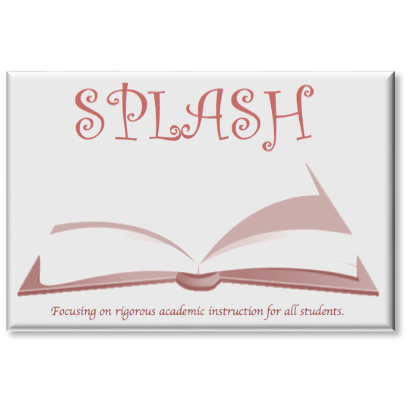 Scheduling for students with significant intellectual disabilities can be a daunting task especially since we often don't have control over changes to the master schedule.  This is compounded in most cases by teachers serving multiple grade and ability levels. It is very important to "hit the ground" running with a well-planned schedule at the beginning of each year so that bad habits aren't formed and routines are clearly established for students and adults.
Course Funding: SPLASH is an initiative of the Kentucky Department of Education's State Personnel Development Grant (SPDG) funded by the Office of Special Education Programs and managed by the University of Louisville.

SPLASH activities are grounded in research-based practices to increase teacher skill-sets and administrator understanding of indicators of high-quality teaching and learning for students with moderate/severe disabilities (MSD). SPLASH is a program focusing on supporting low incidence teachers across the Commonwealth of Kentucky and bringing rigorous academic instruction for all students.
This course is for special education professionals working in a PK-12 school setting. Credit for early care and education/child care will NOT be issued.