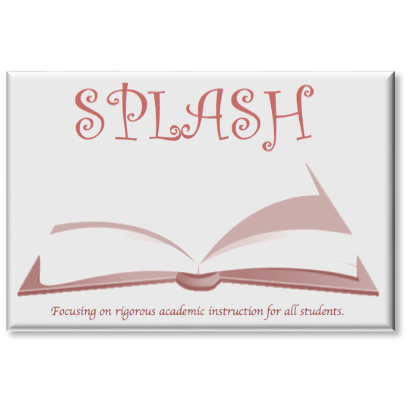 There needs to be a willingness to follow through, to be consistent and to change the program when it is not working. This may mean to seek assistance from a support person in your district to ensure we are teaching students alternative ways to respond to stress and emotions.
Learning Targets:
I can create classroom expectations and rules to promote positive behaviors.
I can create predictable routines and classroom procedures to promote an efficient classroom
I can use acknowledgment strategies to increase positive interactions within my classroom
I can increase opportunities to respond that will increase practice and encourage active engagement
I can develop staff schedules to provide a safe environment and active supervision for my students
I can develop standard, planned reactions to students' inappropriate behavior for a consistent continuum
Course Funding: SPLASH is an initiative of the Kentucky Department of Education's State Personnel Development Grant (SPDG) funded by the Office of Special Education Programs and managed by the University of Louisville.

SPLASH activities are grounded in research-based practices to increase teacher skill-sets and administrator understanding of indicators of high-quality teaching and learning for students with moderate/severe disabilities (MSD). SPLASH is a program focusing on supporting low incidence teachers across the Commonwealth of Kentucky and bringing rigorous academic instruction for all students.
This course is for special education professionals working in a PK-12 school setting. Credit for early care and education/child care will NOT be issued.