Get Started
This course is currently closed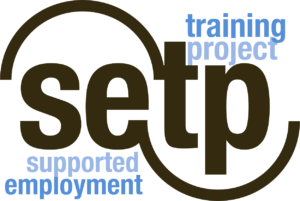 This course is for professionals who provide supported employment services in Kentucky. It is presented by the Kentucky Supported Employment Training Project at the University of Kentucky's Human Development Institute.
Instructions
Organization: This course is divided into lessons and topics. Each topic must be completed in order to move to the next lesson. You can view an outline of the Lessons on each screen.
Embedded Videos: Throughout the course, there are videos from various YouTube channels. Many of these videos must be viewed in their entirety before moving on to the next topic. Usually, this means waiting until the related videos pop up at the end, after the credits. If you encounter a problem with a video, please use the "Contact Us" button below and include the name of the course, topic, and video that you are having trouble with.
To begin the lessons:
Select Lesson 1 located at the bottom of the course page.
Once you have finished the lesson, select "Mark Complete".
To continue to the next topic/lesson select the link at the bottom of the page that says "next lesson" or "next topic."
Think Spot: These are scattered through the course to offer you time to think about how the information applies to your work. You must enter responses and will automatically receive credit for your answer. The instructor will read all responses entered and may respond to you directly.
Quiz: There will be a graded quiz to check your understanding of the topics covered. Quizzes are complete when 80% of the questions are answered correctly. You may take the final quiz multiple times until 80% is received. You are welcome to use the resources provided in the Dropbox.
If you have questions about moving through this online course, please use the Contact Us button below.