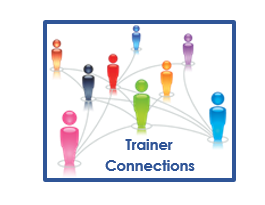 Welcome to Trainer Connections!
This online community is where we post all of our information about Trainer Connection events. Scroll down to view recordings and resources from past events.
---
Upcoming Events
Moving Forward: What did the pandemic teach us, and how will training be transformed?
(including regional breakout groups!)
Tuesday, August 17th, 2pm EST
Registration Information Coming Soon!
---
Need help planning trainings?
Visit Child Care Aware to find your Training Coach
Looking for Trainer Documents, Policies, FAQs or Clarifications?
Visit the Child Care Aware Trainers Credential Page
Connect with us on Facebook
Join the Facebook group for Credentialed Trainers
Recordings & Resources