Course Overview
Course will take approximately

2 (two)

hours to complete
No clock hours awarded upon completion (ECE or how to train other adult)
Audience: Trainers
Course Description
More and more often online training sessions are being requested and offered virtually. Virtual training sessions can be a great resource for both employers and employees in obtaining early childhood clock hours. Virtual learning has developed and evolved over the years, and there are many unique and engaging ways to offer credit for an online training session that go beyond watching a video and reading questions. This session will help identify different ways content can be presented, how to award credit, help the participant understand some basic principles for virtual training sessions, and review regulatory requirements for virtual learning.
This course satisfies the Division of Child Care (DCC) regulatory requirement for cabinet approved online training development course for credentialed trainers who will be conducting online training or webinars.
In order to satisfactorily complete the session all content must be completed, and a final assignment must be submitted and reviewed for accuracy. Upon successful completion of all components your ECE-TRIS record will be updated to confirm completion, however no clock hour credit will be awarded.
Course Facilitators

If you encounter technical issues with the site, please use the "Contact Us" button at the bottom of this page.
Training Outcomes
By the end of this session participants will be able to:
Recall key terms related to online training.
Compare ways to organize online training content.
Learn what accessibility is and how to make online trainings accessible.
Describe how to calculate and award credit hours.
Identify ways to deliver training content in an online setting.
Learn ways to incorporate quality assurance into online training design.
Workplace Outcomes
Participants will return to the workplace with an understanding of how to organize and create content in an online setting. They will be able to create a training outline and identify different methods for presentation of content.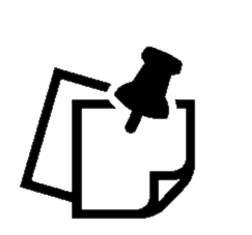 When you see this icon, please note that important regulatory information will be provided. Read each regulatory item thoroughly before proceeding.
Important Information!
This course requires satisfactory completion of an application activity prior to course being fully complete. All application activities can take up to 3 business days to review. This course is not considered complete until all required lessons are complete and your application activity has been satisfactorily completed. Once all components have been completed, you will have the ability to print a certificate of completion and credit will be entered into ECE-TRIS within 10 calendar days.
If you are approaching your credential expiration, it is recommended to have all coursework completed and submitted with your renewal application 30 days prior to your expiration. This allows ample time for course feedback and resubmissions of assignments is necessary. Please reach out to the course facilitator if you have any questions.