In this online course, trainers will learn the importance of polling and assessment and will get a brief introduction to several types of polling and assessment tools that can be used in training sessions.
Learning Objectives
Course Facilitator
Bambi Cliffe
Training Coach – Southern Bluegrass Region
Bambi Cliffe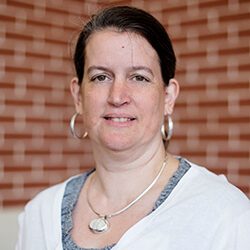 Bambi Cliffe
Southern Bluegrass Training Coach
Bambi has been the Child Care Aware Training Coach for Southern Bluegrass since 2013. She holds a bachelor's degree in Child Development and a master's degree in Family Studies: Early Childhood Education Emphasis. Bambi lives in Lexington with her husband, 2 daughters, 5 cats and 2 dogs.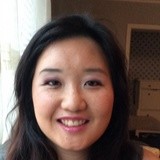 Jennifer Chien
Instructional Designer
Jennifer Chien is an instructional designer at the Human Development Institute. Jennifer assists with online course design and development at HDI. She has been working as an instructional designer for the past 8 years. She is also a recipient of the Open Education Resource grant. During her spare time, she enjoys taking classes and learning.
Important Information!
An application activity allows you to practice the skills you just learned. Please make sure you review all instructions carefully. Your application activity is manually reviewed by the Course Facilitator within 3 business days.
Satisfactory completion of the application activity is required prior to course being fully complete. The completion date for the course is the date that the application activity is satisfactorily completed. Once completed satisfactorily you will have the ability to print a certificate with the completion date and credit will be entered into ECE-TRIS within 10 calendar days.
If you are approaching your credential expiration, it is recommended to have all coursework completed and submitted with your renewal application 30 days prior to your expiration. This allows ample time for course feedback and resubmissions of assignments is necessary. Please reach out to the course facilitator if you have any questions.