Course Introduction
?

Objective
The successful learner will recognize the difference between negative and valued roles and how social roles impact one's life experiences.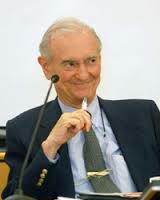 Content derived from the work of Dr. Wolf Wolfensberger
Wolfensberger, W. (1997). A brief introduction to Social Role Valorization: a high-order concept for addressing the plight of societally devalued people, and for structuring human services (3rd rev. ed.). Syracuse, NY: Training Institute for Human Service Planning, Leadership & Change Agentry (Syracuse University).
Course Development
A special thanks to Hope Leet Dittmeier, Executive Director of Mattingly Edge, Louisville, KY for the development of the content for this lesson related to Social Role Valorization.
To continue in the course, click the first lesson below.