Attached is your final assignment. You will need to download, complete, and upload under "Content Design Exercise".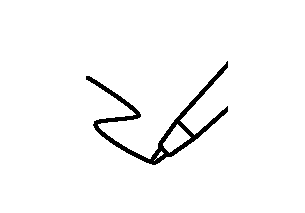 Instructions:
Now that you have had the opportunity to learn more about online courses and ways in which content can be created, it's time to put your new knowledge into practice.
In this assignment you will describe how you will present at least 1 (one) Training Outcome for an online session you are facilitating. You may use the sample provided in the course or create your own. Please note that points awarded will vary depending on which option you choose.
Complete this form in its entirety and submit using the upload button in the course. If you have any issues accessing the form, saving the form, or completing the assignment please reach out to dawn.griffin@uky.edu for assistance. Assignment must be completed satisfactory with a score of at least X out of X before being able to proceed to the remainder of the course
Example Assignment
Name: Tallulah Trainer
Training Title: Selecting Developmentally Appropriate Books and Other Print Materials for Young Children, Ages Birth through 6 years
Training Description: During this training participants will learn how to select books that are developmentally appropriate for children ages birth through 6. Participants will have a hands on opportunity to select and classify books based on skill level and genre. Participants will learn how language progresses and develops during this age and how to choose different books based on the age group they serve.
Presentation (indicate one): Live Webinar web-based online independent study
Grading Rubric
In order to successfully complete this assignment, you must score at least 7 out of 9 points.
Assignment Component
Beginning
1 point
Developing
2 points
Advanced
3 points
Description of activity.
Used sample provided.
Rephrased sample provided.
Created own detailed description.
Training Title
Used sample title.
Rephrased sample title.
Created own detailed title.
Training Description
Used sample description
Rephrased sample description.
Created own detailed description.
Training Outcome
1 training outcome listed.
2 training outcomes listed.
3 or more training outcomes listed.
Content Presentation
Missing or not clear how the knowledge and/or skills will be presented.
Clearly describe how you present knowledge or skills.
Clearly describe how you present at least 1 knowledge and 1 skill.
Training Method
Used sample method
Total Points Awarded >