A second set of Person-Centered Planning Tools have been developed and utilized by Dr. Michael Smull and Associates.  These tools embrace the concept of "person-centered thinking" which begins with learning both what is important to a person and what is important for a person, the balance between them, and discussing trade-offs.  A tool that could be helpful for a guardian is a One Page Profile. 
Take a look at Elizabeth Kate's One Page Profile below. Click the image to open in a new window to view in more detail.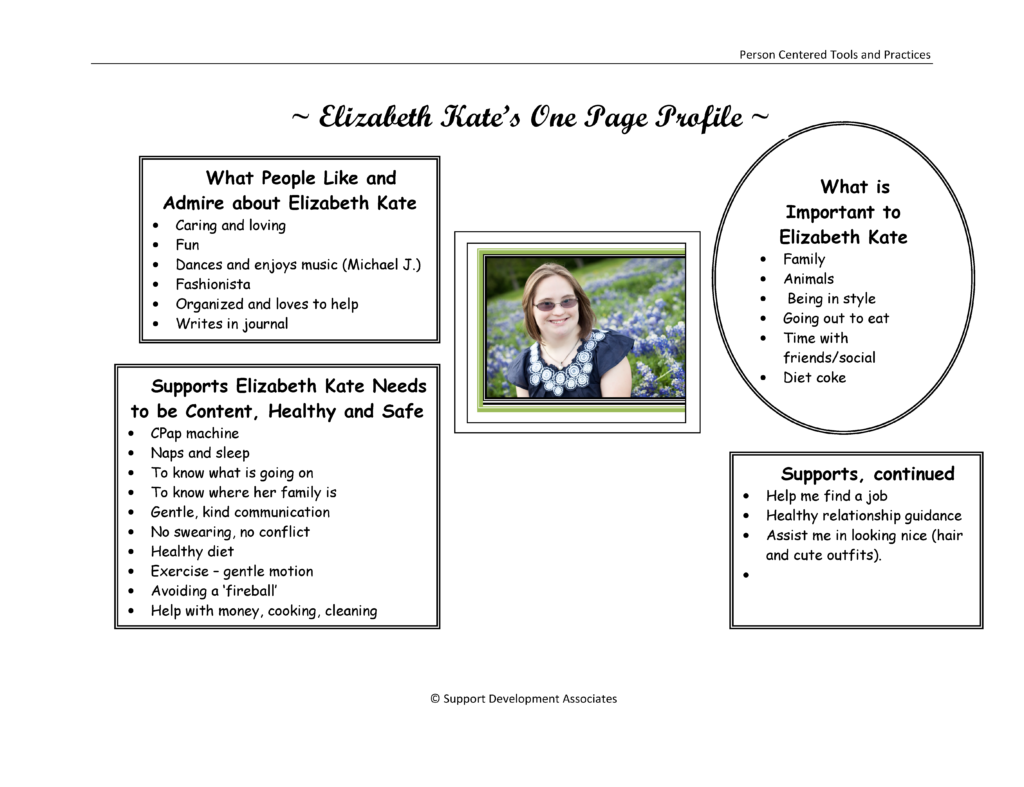 Watch this short video of Courtney on how a One Page Profile can be used with Person Person-Centered Thinking.
Click on the first topic below to start learning more about Person-Centered Thinking