In 2002, KIDS NOW began planning for the PDF. Workgroups developed individual components of the state wide system with a goal of improving Kentucky's quality of Early Care and Education through high quality professional development.
The Vision for Kentucky
KIDS Now = Kentucky Invests in Developing Success NOW
Vision Statement: All young children in Kentucky are healthy and safe, possess the foundation that will enable school and personal success, and live in strong families that are supported and strengthened within their communities.
The PDF is based on research that shows: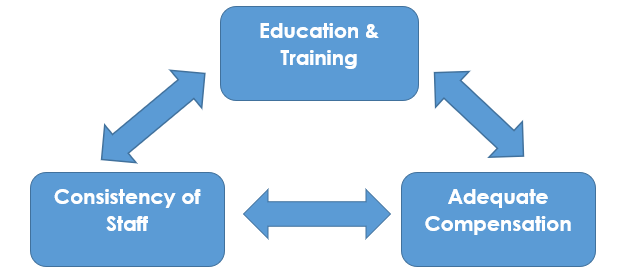 Reference: American Federation of teachers, 2002; Kagan & Neuman, 1996; Learning to Care, 1998; North Carolina Partnership, 1998; Whitebrook, Howes, & Phillips, 1990.