Now it is your turn to get creative and design a customized activity for one of your upcoming training sessions. Think of a topic that you are currently training on or are likely to train on soon. Review the options below and create one of the activities with personalized content on your own training topic. Our intent is for you to create a training activity that you will use in your next training!
Option #1: Crossword Puzzle or Word Search
1. Create a word search or a crossword puzzle with 10-12 words that tie in with your session content. This is a great way to introduce vocabulary or activate prior knowledge.  To do this, log on to Puzzle maker at http://www.discoveryeducation.com/free-puzzlemaker.  This site is free and easy to navigate.
2. Once you are done with your puzzle, you can save it into a Word doc. That way you can customize with instructions, play with fonts, add graphics or personalize in any way you wish. Save the puzzle to your desktop and upload your assignment.
3. Note: Double check your puzzle before you upload it. Make sure the puzzle shows the words and the puzzle. Sending the puzzle as a link does not always show the full puzzle.
Option #2: Create a game or dice activity.
Go to: www.toolsforeducators.com
This site allows you to make word searches, printable dice, board games, bingo games, crosswords, and mazes. Once you are done with your game or activity, feel free to snap a picture of it and upload to submit. If you have any difficulty uploading, you can always email the assignment/photo to your Training Coach.
Option #3: Embed an Answer Garden into your training.
Instructions to create your own answer garden and submit:
1. Click on the link: https://answergarden.ch/
2. At the bottom of the page click on the title Watch Answer Garden Demo (click on the link at the bottom of the page on the website)
3. Once you have finished the demo, go back to the home page and at the bottom of the page click on the title "Create A New Answer Garden"
4. When creating your answer garden you will want to make some notes about why you chose the topic, how it relates to the training you are doing, how you will use the answers you receive from participants (as an opener to activate previous knowledge, as a post assessment or as a debriefing activity) to show the activity was meaningful and useful.
5. Once you have been emailed the link and administrative password, you will then copy that information into a word document to upload here. To upload here, click Choose File to browse for your file, then click Upload to save to the assignment, and lastly click Finish Quiz to submit for grading.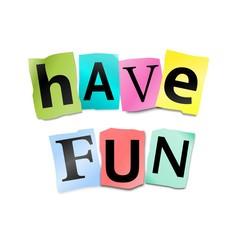 NOTE: This is a graded assignment.
Next you will be looking at Training Aids.