If the child's enrollment is being discontinued for any reason during the 12-month certification period (before the end date on the certificate), a DCC-94C Provider Notification Letter will be generated. A DCC-94C will be sent to the provider if a CCAP case ends because of a change in the case, making the family ineligible.
A DCC-94C is sent to the child care provider 10 days prior to the effective date on the letter.
If during those 10 days the parent contacts the Family Support office to resolve the case issue then a DCC-94.1, Child Care Change Notice, will be sent to the parent and the child care provider.
As a provider, if you receive a DCC-94C and do NOT receive a DCC-94.1 after the DCC-94C, then the case has discontinued.
If the CCAP case does not have any changes that affect the end date of the 12-month eligibility period, the end date on the certificate serves as the provider's notice of discontinuance. The effective date on the DCC-94C is the first day of non-payment.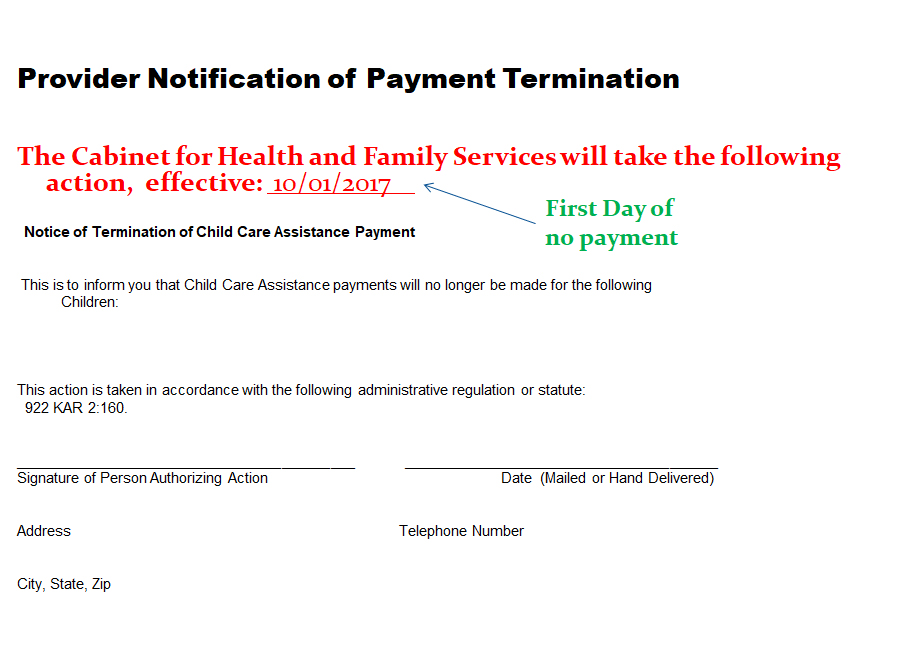 Due to confidentiality, DCBS and DCC staff are not able to communicate the reason for the discontinuance with providers. Staff may only discuss the information that is on the certificate. Any other concerns or questions will require the parent to contact DCBS Family Support.